Dallas council's backing to allow DART to meet D2 Subway funding deadline
Dallas councilmembers on March 24 adopted a resolution allowing Dallas Area Rapid Transit (DART) to apply for $800 million or more in federal funding to support the $1.7 billion D2 Subway project. The approval is a re-upping of DART's 2017 agreement with the city.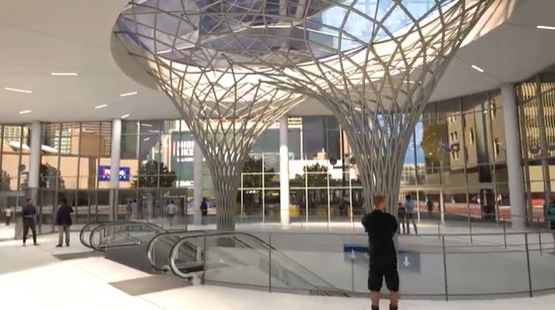 DART plans to issue $900 million in bonds to fund the remainder of the project that will feature four new stations and one relocated station serving a proposed 2.4-mile light rail transit line connecting the American Airlines Center downtown with Commerce Street and Deep Ellum.
The D2 Subway will add capacity, support additional transit expansion in Dallas and the region, increase operational flexibility, and aid in the area's economic growth with opportunities for transit-oriented development.
If the City Council had not taken action by Wednesday's meeting, the DART Board would have had to decide on the next steps, including not advancing a second alignment or possibly pursuing other more competitive federal programs, for which it may not qualify.
DART's revised estimates now project operations to begin in 2028.