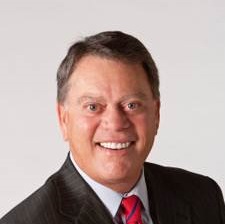 More than 25 years of experience working in the offices of the Lieutenant Governor of Texas and three Texas senators has afforded Nick James a unique understanding of state government.  His understanding of budgets, processes, policy and procurement along with his decades of relationship-building affords genuine benefits for SPI clients.
Nick's list of friends reads like a Who's Who of Texas government.  He has worked with public officials in higher education, K-12 school districts, at various state agencies and throughout all governmental jurisdictions. He worked with legislative committees in almost every area – water, health care, transportation, insurance, real estate, etc.
His areas of expertise also include issues relating to education, gaming, energy, taxation, pensions and retirement systems and oil and gas. Nick has worked with economic development corporations, utility districts, chambers of commerce and industry groups throughout the state.  He is a graduate of Texas A&M University-Texarkana and holds a bachelor's degree in finance and economics.