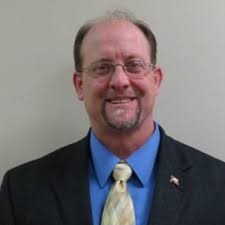 Kevin G. Troller joins the Strategic Partnerships team bringing with him a passion for service and a talent for fostering deep relationships.
Kevin spent 26 years in the military, starting as an Army Finance Officer and working his was up to Colonel. He commanded operations at all levels including Brigade Commands. After retiring, Kevin spent three years as an Army consultant and then took a position in city management. He served as assistant city manager for Baytown, Texas from 2008 until he retired in December of 2022. Kevin directly supervised the departments of city clerk, human resources, ITS, health and Parks and Recreation. He also worked on various citizen-focused initiatives.
Kevin holds a Bachelor's degree in finance and two master's degrees from Syracuse University and the Industrial College of the Armed Forces. He also studied leadership and management philosophy to learn more about how organizations can be more diverse, inclusive and focused on the concepts of 'Selfless Service' and 'Exceeding Customer's Expectations.'
His community involvement has included chairing the community United Way Campaign, Baytown's A&M Club Muster Chairman, Honorary Colonel of the Army Finance Regiment, president of the Retired Army Finance Organization and numerous other service organizations. He continues to volunteer at Texas A&M as well.